Our Principals have tremendous technologies and core-competencies.  We are excited to share just a few highlights with recent Principals' innovative products, capabilities and technology announcements:

Torex

https://www.torexsemi.com/for-you/xcl-intro/
Innovative Technology results in Innovative Product Family:
Introducing Torex's game changing XCL family of micro DC/DC converters with integrated inductor. The "micro DC/DC" XCL series is an ultra small family of DC/DC converters that integrates a coil and control IC using unique to Torex technology. Torex's unbending dedication as a power IC manufacturer to maximize DC/DC converter performance has yielded a product that simultaneously achieves space-saving, high efficiency, low noise, high heat dissipation, and low cost.
In particular, Torex highlights the space savings, best in class noise, and heating structure optimization of the XCL family. The saving of mounting space and high efficiency go without saying with the "micro DC/DC" XCL series; three types are available to meet your needs: an ultra-small "pocket type" with low EMI noise that supports currents up to 1A, a "stack type" that simplifies the manufacturing line to achieve low cost, and a "multiple type" that incorporates a large coil and supports large currents.
A variety of package options enables the incorporation of a coil that best matches the control IC, and the result is a "micro DC/DC" XCL series lineup that can be used in a wide range of environments. Improving power conversion efficiency is a key point in miniaturizing a power circuit. When semiconductor and electronic components are made smaller, the resistance component increases and the loss appears as heat generation. Heat generation leads to impaired component performance and lower reliability of the overall device set. Because Torex's "micro DC/DC" XCL series reduces the loss of efficiency that accompanies miniaturization, optimization of the power circuit from component selection to the heat dissipation structure realizes a small, high-efficiency DC/DC converter.

Samsung
http://www.samsung.com/global/business/semiconductor/
Technology: Samsung Enterprise SSD vs Client SSDs – They are very different!
Samsung's leadership in SSD development and market dominance, as the worlds leading supplier of SSDs in Enterprise use, has lead to the highest reliability, highest use rate SSDs in the world.  First, client SSDs are not designed or validated for enterprise use, and are not warranty supported if used in an enterprise application.
Enterprise SSDs have their NAND chips validated to withstand the much greater enterprise P/E cycles demanded.  Enterprise-grade data protection against power loss is only found in enterprise (not client) SSDs with built-in backup power circuitry.  Enterprise SSDs also have a much higher level of over provisioning for enterprise level IOPs and much higher lifespan requirements.
SSD technology –  Leading the world markets with the highest performance, highest density and smallest lithography flash components and related SSD (Solid State Disc Drives); Samsung's 3D-VNAND technology (currently GEN-5) will soon be shipping GEN-6, products allowing for SSD density to move from current 16 TB to 32 TB products.  All of this allows NVMe SSD's at 10X the density of our competition ad 50X the IOP performance of rotating media for about the same or lower cost per bit.  Check out Samsung's 3D-VNAND technology video at https://www.youtube.com/watch?v=oJTWSg7Bfrc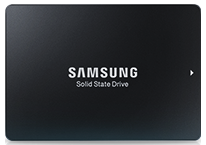 Aimtec 
http://www.aimtec.com
Innovative Products:
AME series AC-DC converters expedite and simplify industrial and commercial product design as a highly affordable solution while offering the smallest possible footprint. The regulated 1 watt AME1-AZ, 2 watt AME2-AZ, and 3 watt AME3-AZ series are packaged in a miniature length width and height of only 1.33 x 0.87 x 0.71 inches (33.70 x 22.20 x 18.00 mm). These converters have EMI (EN55022, class B) filtering built-in eliminating the need for external components.
Features include: Input / Output Isolation of 3000 VAC, Over Load Protection, Over Voltage Protection, Short Circuit Protection, Soft Start, Energy Star Compliant  (No-load power consumption less than 0.3 watt). Safety approvals include cULus, CB and CE.
The standard package is available with 3.3, 5, 12, 15 and 24 VDC output ranges, with a universal input of 90 to 305VAC (optional 90-528 VAC), 47 to 440Hz, or 130 to 430 VDC. Operational temperature range of all models is -40ºC to 80ºC.
http://www.aimtec.com/regulated-1-2-and-3-watt-ac-dc-converters-offers-broadest-input-range-smallest-footprint-and-no-minimum-load-required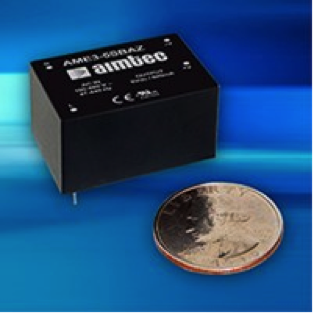 ProTek Devices
http://www.protekdevices.com http://www.aimtec.com
Experienced Solutions: Protek's "expertise" advantage in protection devices!
ProTek's "expertise" in using semiconductor technology provides for a wide range of high-performance TVS protection devices. ProTek's "expertise" provides application specific solutions for electronic equipment/systems within the following industries; telecommunications, consumer electronics, industrial, medical, aerospace and military applications. From the smallest DFN to large surface mount packages, ProTek products support any size application using their highly scalable architecture!
The secret to ProTek's diversity is their highly qualified and accredited staff including some of the industry's best engineering talent. Their engineers are active members of IEEE, NEMA, JC-13, JC-22 and IEC and other industry associations, and have contributed significantly to the formation of current standards, specifications and electrical codes for surge suppression methodology.
Committed to providing quality products that meet or exceed your expectations, combined with an excellent customer service experience; ProTek leads the way in electronic protection solutions!