Aimtec is a designer & manufacturer of modular AC-DC & DC-DC isolated switching power converters as well as non-isolated DC-DC Switching Regulator products, specializing in the ¼ Watt to 60 Watt power range.
---

Standardized and Custom LCD Displays 10" to 102", plus solutions that allow customers to do their own display integration with embedded processors for applications such as Complete Outdoor Signage Solutions.
---

Memory die services from Samsung and other Memory Suppliers.
---

http://www.ericsson.com/ourportfolio/products/power-modules
DC/DC Converters, IBC (Intermediate Bus Converters), POL Regulators, Board Power Management, Digital Power Converter Modules.
---

Std MOSFETS and sub Systems, Silicon Carbide Bare Die, Schottky Diodes, MOSFETS, IGBT's and Subsystems.
---

Transformer, Portable Switcher Supplies and Battery Chargers.
---

Providing multiple solutions for touch displays; standard solutions, full custom resistive, capacitive and digital multitouch solutions.
---

MEMS sensor components and subsystems including Inertial Systems, Wireless Sensor Networks, MEMS Flow, tilt, acceleration, multi-axis, magnetic and current sensors.   
---

http://www.szmicrogate.com/en/
RF Components, Multilayer Chip Inductors, Multilayer Chip EMC components, Multilayer Chip Circuit Protector Components.
---

TVS Diode Arrays, Steering Diodes, Thyristors, SurgeBuster Modules, EMI Filter/TVS Arrays.
---

http://www.samsung.com/global/business/semiconductor/
DRAM, Flash, SSD drives, ARM Processors, Image Sensors and ASICs.
---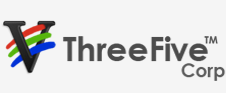 Standard and application-specific TN, STN, TFT and OLED display solutions, with focus on 10" and below.
---

http://www.vikingtechnology.com
Flash / SSD solutions, 2.5in & 1.8in SSDs, Embedded Flash such as SlimSATA, mSATA, eUSB, USB ThumbDrives, SD & microSD cards, Discrete Flash Cards. Standard & Custom DRAM modules including DDR4, DDR3, DDR2, and DDR1 Memory Modules. Non-Volatile DIMMs (NVDIMM) and Energy Subsystems (ESS) Supercaps.

---
Distributor Support
Aimtec, Ericsson Power Modules, Gunze, Samsung Semiconductor
Samsung Semiconductor, ProTek Devices
MEMSIC, Global Power, Technologies Group
Samsung Semiconductor, ProTek Devices
Global Power Technologies Group