MEMS Sensor Components and Subsystems including; Tilt Modules, Inertial Systems, Wireless Sensor Networks, Flow Sensors and Current Sensors.
---

Aimtec is a designer & manufacturer of Low to Midrange modular AC-DC & DC-DC isolated switching power converters as well as non-isolated DC-DC Switching Regulator products, specializing in the ¼ Watt to 60 Watt power range.  LED DC-DC and AC-DC Drivers.  High Performance Analog AMP, Comparator, Switches and Hybrid AMPs.
---

Altran Magnetics designs and manufactures EMI Filters, DC Contactors and Photo Controllers for Industrial, Medical, Automotive, HPC, Military, Consumer and many other applications.  An industry leader with an extremely wide standard product offering, custom offerings and customer stocking in Sterling Illinois.
---

Standardized and Custom LCD Displays 10" to 102", plus solutions that allow customers to do their own display integration with embedded processors for applications such as Complete Outdoor Signage Solutions.
---

Micross/DD&S Express provides Memory Die services from Samsung and other Memory Suppliers.  Specialty packaging and testing.
---

Flex Power Modules (formally Ericsson)
http://www.ericsson.com/ourportfolio/products/power-modules
Ericsson/Flex Power Modules provide DC/DC Converters, IBC (Intermediate Bus Converters), POL Regulators, Board Power Management, Digital Power Converter Modules.
---

Std MOSFETS and sub Systems, Silicon Carbide Bare Die, Schottky Diodes, MOSFETS, IGBT's and Subsystems.
---

Transformers, Portable Switcher Supplies and Battery Chargers.  Custom Power Solutions.
---

Providing multiple solutions for touch displays; standard solutions, full custom resistive, capacitive and digital multitouch solutions.
---

MEMS Sensor Components and Subsystems including; Accelerometers and Magnetic Sensors.

---

Custom battery and charger solutions focusing on small size and high current density.
---

TVS Diode Arrays, Steering Diodes, Thyristors, SurgeBuster Modules, EMI Filter/TVS Arrays.
---

http://www.samsung.com/global/business/semiconductor/
DRAM, NAND Flash, HBM, Memory Modules, eMMC, SSD drives, ODM Product, Foundry, Exynos & ARM Processors, LED Direvers, Time-of-Flight Sensors, Image Sensors and ASICs. ARTIK SOM modules.
---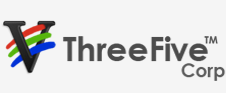 Standard and application-specific TN, STN, TFT and OLED display solutions, with focus on up to 10+" displays and custom enclosures.
---

Torex Semiconductor Ltd is a leading provider of Energy Efficient CMOS power management ICs aimed at battery powered and energy efficient applications. Specializing in cutting edge CMOS analogue technology, DC/DC Converters and LDO Voltage Regulators are at the core of their product range, but the company's broad portfolio also includes power MOSFETs, Schottky Barrier Diodes, Oscillator & PLL ICs.
---

http://www.vikingtechnology.com
Flash / SSD solutions, 2.5in & 1.8in SSDs, Embedded Flash such as SlimSATA, mSATA, eUSB, USB ThumbDrives, SD & microSD cards, Discrete Flash Cards. Standard & Custom DRAM modules including DDR4, DDR3, DDR2, and DDR1 Memory Modules. Non-Volatile DIMMs (NVDIMM) and Energy Subsystems (ESS) Supercaps.
---
 Distributor Support
Aimtec, Ericsson Power Modules, Gunze, Samsung ARTIK & Semiconductor
Altran Magnetics, ProTek Devices, Samsung ARTIK & Semiconductor

Aceinna, Altran Magnetics, MEMSIC, Global Power Technologies Group, Samsung ARTIK, TOREX, Viking

Altran Magnetics, ProTek Devices
ProTek Devices, Samsung ARTIK & Semiconductor
Global Power Technologies Group